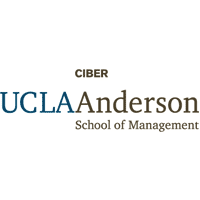 UCLA Anderson School of Management
The UCLA Anderson Export Champions program provides a unique opportunity for California based SMEs (Small and Medium Enterprises) to partner with executive MBA students to develop growth oriented export business plans.
Export Champion teams will work for over 2000 hours on projects to help companies investigate a foreign market opportunities and develop a professional grade strategic export plan. Teams are required to complete an average of 100 primary research interviews in the target market. Companies that qualify will receive a research award of up to $15,000 to cover the costs of international market field research. Each team typically spends time doing primary research in a relevant foreign market.
Key benefits include:
Extensive primary and secondary market research and analysis
Identification of initial contacts with a set of potential foreign buyers and or partners for international expansion
Rigorous analyses that support recommendations to accelerate your organization's export strategy.
Access to UCLA Anderson's extensive network of professionals and expert faculty advisors, recently ranked #1 in Intellectual Capital by BusinessWeek.
Financial support for international market field research
Contacts
Paul Brandano
Executive Director for Marketing
Field Study Programs
UCLA Anderson School of Management
Tel (323) 610-9731 | Fax (310) 206-9294
paul.brandano@anderson.ucla.edu 
For further information about the STEP program and its work with the Los Angeles Regional Export Council (LARExC) please contact:
Professor Robert S. Spich Ph.D
UCLA Anderson CIBER
Global Economics and Management Faculty
Faculty Program Director, CIBER
Tel: (310) 206 6461
Office 310 206-6461
CIBER Office 310- 825-8054
GEM Office 310 825-2507
rspich@anderson.ucla.edu
USC Marshall School of Business
USC IBEAR MBA International Business Consulting Project (IBCP)
USC's global, accelerated MBA program for experienced professionals (IBEAR MBA) conducts an extensive, four-month International Business Consulting Project for firms seeking to improve or further develop their international business (click here to view website).
Five-person teams of IBEAR MBA participants, all mature global managers with average 15 years of international business experience, most foreign nationals from Korea, Japan, Taiwan, China, Southeast Asia, Latin America, Europe and the United States, are guided by McKinsey – trained faculty, and deliver full, actionable business plans.
Research includes a two-week, in-country field trip for the entire team, with scheduled interviews of local experts, consumers, customers and government, as needed.
Typical projects include market entry studies in Asia and the Pacific Rim, Europe or North America, as well as acquisitions, market growth, new product introductions, supply chains, operations and global finance. We have completed projects for firms in manufacturing, telecom, high technology, entertainment, consumer goods, aerospace, pharmaceuticals, health care, commodities, media, and other industries. March to July, applications open in September.
Contacts
Marina Kotsianas 
Director
IBEAR MBA International Business Consulting
USC Marshall School of Business
310-483-5621
marina.kotsianas@marshall.usc.edu
For further information about the STEP program and its work with the Los Angeles Regional Export Council (LARExC) please contact:
Professor Richard Drobnick Ph.D 
USC Marshall School of Business
Tel: (213) 740 7135
ddrobnick@marshall.usc.edu